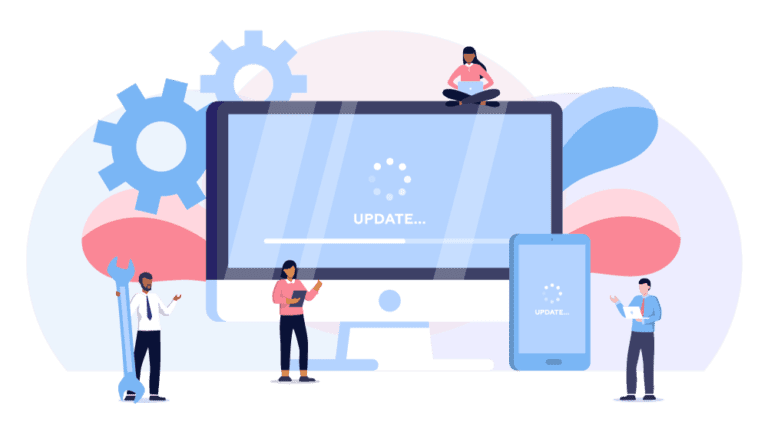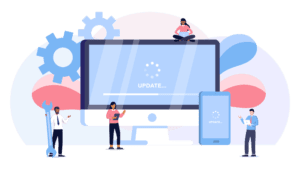 As WordPress launches its latest premium website builder, users are met with new-and-improved updates and potential threats to look out for.
The latest premium website builder has been launched by WordPress with many opinions. People think of WordPress as the company that develops the open source content management system (CMS) called WordPress. But WordPress is more than the open source development community hosted on WordPress.org.
Users have loved WordPress because it's easy to use and flexible enough to make different types of websites. That's the main reasons WordPress has grown so much in popularity. According to a recent survey, WordPress powers 32.3 percent of all websites on the internet. What initially started as a blogging platform has changed drastically with the various new releases over the years. In fact, WordPress is at an advantage due to its blogging roots. It's by far one of the cleanest, fastest ways to write and publish blog posts, and that's all included right from the start.
WordPress has a list of recent updates that are designed to make the user experience more, well, user-friendly. Here are some new perks that WordPress has included for users:
WordPress 5.7 will feature updated admin colors. WordPress announced a WordPress 5.7 milestone in updating the admin color palette that is scheduled to be released on March 9, 2021. This update will affect everything that is seen within the admin panel, including plugin and theme notifications that are seen within the admin area of WordPress.
The two goals for updating the color palette was to simplify the process of choosing colors for developers as well as to make the admin area more accessible. The new palette produces higher contrast and is easier to read.
You'll soon be able to create websites with drag and drop in WordPress. It looks like WordPress users may soon be able to create and edit websites using a simple drag and drop approach after reports of an ambitious full-site editing plan came to light. Looking at the roadmap for the rest of 2021, it appears that WordPress's core contributors are working hard on launching full-site editing within the Gutenberg plugin by April.
The block editor, also known as the Gutenberg plugin, was launched with WordPress 5.0 and changed how content was created, adding blocks for each paragraph, image, video, gallery, audio, and more. This is set for a major expansion over the next few months.
WordPress for Android previews new story posts feature, now in public beta. WordPress users on Android may have noticed a new prompt in the mobile app for publishing Story posts. This feature is now in public beta in the Android app, ahead of an upcoming launch on the WordPress iOS app. Stories will also coming to the Block editor on WordPress.com in early 2021. The prompt appears at the bottom of the site management screen. Selecting a Story post immediately takes you to your phone's media where you can add photos or a video.
Though the WordPress app's implementation transcends other platforms' limitations on the duration of the story's visibility, it lacks basic features that users have come to expect from other apps.
Automattic launches the Blank Canvas WordPress theme for building single-page websites. Automattic recently announced its Blank Canvas theme on WordPress.com. The goal of the theme is to allow end-users to build single-page websites, such as an "about me" or product landing page.

One-page themes are nothing new. Theme builders have been releasing them for years in various forms. However, in the past WordPress has not been the ideal platform for the majority of one-page sites. Thankfully, Blank Canvas offers a glimpse into Full Site Editing. It is almost a stepping stone or a small yet limited preview of things to come for WordPress. The theme puts the entire design process into a single page and a single editor. Eventually, this will be extended to the whole website.
Updates gone rogue: What WP users are saying about the latest Auto Update plugin
While WordPress is clearly taking steps to give users an even more adaptable experience, there have been some rather large challenges with the launch. The main issue of WordPress' premium website builder is the All In One SEO Auto Update plugin.
Automatic update is a feature that allows plugins to update automatically without any action from the publisher. The common expectation is that this is something that a publisher opts into it. The issue with WP's automatic plugin is that some publishers backup their WordPress installations before updating so if something goes wrong, they can easily roll it back to the previous state. The automatic updates no longer make it possible for publisher's to save a backup before the update happens. This is risky considering that a bad update can be a major problem that becomes harder without a proper backup.
Many WordPress users have felt that automatic updates should always be a user's choice. Should WordPress Plugins Auto Update Without Permission? Is WordPress trying to create a solution to something that wasn't necessarily broken to begin with? Automatic updates can make sense for publishers with sites that aren't particularly complex, but what about sites that are more complex. That said, backing up a site is a prudent step to take before updating. What is WP planning to do to rememdy this big issue? We can't say, but we won't be surprised if conversations are being had.
Threats to look out for when using WordPress
Malware from pirated themes and plugins. The most widespread threat to WordPress security is malware from pirated (nulled) themes and plugins. When a plugin or theme is pirated its license checking features are disabled or removed, which makes it easy for hackers to gain backdoor access. 
The best way to defend your WordPress site against this type of attack is to purchase your plugins and themes legitimately and keep them updated. If your budget doesn't permit the purchase of a premium theme then a free alternative from a reputable provider is the safest option.
Malicious login attempts. These attempts are said to include credential stuffing attacks using lists of stolen credentials, dictionary attacks, and traditional brute-force attacks. WordPress site owners can protect themselves from malicious login attempts by setting up multi-factor authentication. This will ensure no one can get in without a password and a special code only you have access to.
Vulnerability exploits. WordPress site owners can protect themselves against vulnerability exploits with a firewall.